MacBookProSlow.com began as a passion project by a group of MacBook enthusiasts who wanted to create a space for like-minded individuals to gather and exchange knowledge, tips, and experiences. Our blog's primary focus is on MacBooks and everything related to them, including troubleshooting, software, accessories, and providing you with the latest updates.
Why This Site?
Apple has produced many great products over the years, and most of the time, there aren't any serious issues. But those that do can really bug the hell out of people.
You probably have experienced before that your MacBook is running slow and you can't quite figure out the reasons why. Or that in the Storage breakdown, a category named "Others" or "System Data" consumed a significant portion of the available memory space, and you couldn't figure out what is to remove. Adding insult to injury when you are pinged for running out of memory!
We understand the frustration from our own experience and the people around us, and it can sometimes make us lose faith in Apple products – which you probably have seen those comments on Facebook.
Being a strong Apple advocate, we kinda feel it's our "responsibility" (shamelessly) to share some tips and guides that can work to help solve the problems. So you don't have to visit an Apple Genius Bar or a computer repair shop.
Besides, learning how to do it yourself can provide a lot of joy as the process of trial and error and seeing nasty technical issues getting fixed by your own effort is highly rewarding! At least, that is how we feel about it, and we hope you would feel the same as well.
Our 'No AI' Policy
The content published on our website avoids the use of AI tools and is created by our team of skilled writers with intensive expertise in the respective niche. We deliberately choose not to publish AI-generated content as it may lack accuracy and first-hand experience to provide our readers with a level of expertise and nuance for our how-to articles, buying guides, and product reviews that AI cannot match.
We are dedicated to providing our readers with high-quality content that is informative, accurate, and trustworthy.
Meet the Team
Our core team consists of skilled and experienced professionals who share a deep passion for MacBooks:
Ojash Yadav | Writer & Editor
Ojash has been working as a tech journalist for almost a decade now. During this time, he has written hundreds of how-to guides that help people solve problems with their computers and smartphones. If you're an avid tech reader, you might have also seen some of his work in other popular tech publications like MakeTechEasier, Macgasm, SlashGear, and Eltima. He spends most of his time exploring the internet, but when not writing, you can find him in his garage working on his electric cars or a new Arduino project.
Ojash's passion for technology is matched only by his commitment to providing valuable and useful information to his readers. He is dedicated to staying up-to-date on the latest tech trends and innovations and sharing his knowledge with others in a way that is accessible and easy to understand.
Kanika Modi
Kanika is a seasoned technology writer and editor with a passion for all things Apple. With over 7 years of experience in the tech industry, she has established herself as an expert in the field, providing readers with valuable insights and solutions to everyday technology issues.
Kanika's writing has been featured on a variety of popular technology websites, including GeekFlare, Appuals, and MacMyths. She has covered a wide range of topics related to Apple devices and products, from in-depth reviews of the latest iPhone models to troubleshooting tips for common Mac issues.
Ujjwal Kumar
Ujjwal is a seasoned technology journalist and editor with over 8 years of experience in the industry. He has a passion for all things Apple, with a particular focus on MacBooks. Ujjwal has written extensively about the latest MacBook products, software updates, and innovations, providing readers with valuable insights and advice.
Beyond writing, Ujjwal has also been involved in product development and design. He has worked closely with Apple and other technology companies to provide feedback and insights on new products, features, and functionalities. This unique perspective has given Ujjwal an in-depth understanding of the MacBook ecosystem, as well as the broader technology landscape.
Christopher
Christopher is a seasoned technology writer with a deep passion for all things Macbooks. He has been writing about technology for over a 5 years and has developed a keen understanding of the Apple ecosystem. His expertise lies in providing informative, accurate, and easy-to-understand content about Macbooks.
In addition to his writing, Christopher is also an avid Macbook user himself, which has given him firsthand experience with the product line. He is always up to date with the latest developments and trends in the world of Macbooks and is committed to sharing his knowledge with readers to help them make informed decisions about their next Macbook purchase.
Eric
Eric currently uses a 15-inch MacBook Pro (2017) for both work and personal errands. He did all the research and testing to make sure all the fixes and optimization tips shared on the blog are relevant to Apple's latest macOS updates as well as fact-checking. Being a huge supporter of Apple, you can be sure that he owns the latest Apple AirPods Pro and Max – have any AirPods to MacBook connectivity issues? You bet he has answers to it.
Lorena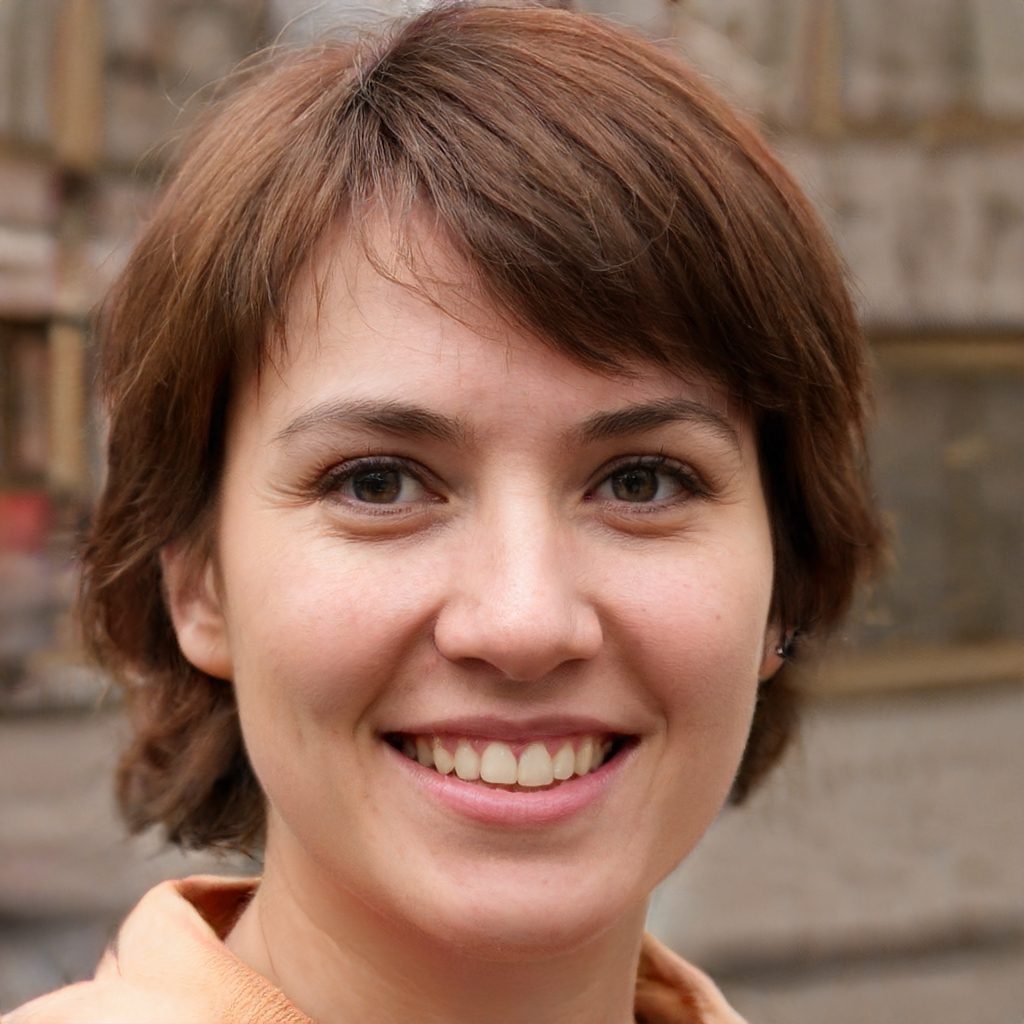 Lorena holds a 13-inch Touch Bar MacBook Pro with Apple M1 Chip. Her role involves editorial management from writing to editing and ensuring that the articles are informative, useful, and relevant to readers who have little to no technical knowledge. She also takes feedback from readers and makes sure the blog continues to be the best source for anyone who faces MacBook Pro performance issues.
Our Editorial Process
At MacBookProSlow.com, we pride ourselves on the quality of our content. We have established a meticulous and thorough editorial process to ensure the highest standard of accuracy, relevance, and readability. Our editorial process consists of several stages, as outlined below:
1. Topic Selection and Ideation
Research: Our team conducts comprehensive research to identify trending topics, reader interests, and content gaps in the MacBook domain.
Team brainstorming: We hold regular brainstorming sessions to discuss potential topics and angles, ensuring fresh and innovative content ideas.
Editorial calendar: We maintain an editorial calendar to plan and schedule our content production, keeping track of upcoming events, product launches, and industry news.
2. In-Depth Content Research
Expert consultation: Even though our content is written by industry experts themselves, our writers also consult other industry experts and certified professionals when required to gather accurate and up-to-date information using HARO or direct outreach.
Credible sources: We rely on authoritative sources, such as Apple's official documentation, research papers, and reputable tech websites, for reference and fact-checking.
Competitive analysis: We analyze existing content on similar topics to ensure our articles offer unique insights and added value to our readers.
3. Content Creation and Structuring
Outline: Our writers create detailed outlines for each piece of content, ensuring a logical flow of information and a well-structured format.
Draft: The first draft is written, focusing on clarity, depth, and engagement while adhering to our content philosophy and style guide.
Visual aids: We incorporate relevant images, charts, infographics, or videos to enhance the content and improve readability.
4. Expert Review and Fact-Checking
Content review: Our in-house MacBook experts review the content, verifying the technical accuracy and relevance of the information provided.
Fact-checking: Our team cross-references the content with credible sources to ensure all facts, figures, and data are accurate and up-to-date.
Revision: Writers revise the content based on expert feedback, making necessary adjustments to improve clarity, depth, and accuracy.
5. Editing and Proofreading
Copy editing: Our editors review the content for grammar, punctuation, syntax, and overall readability, ensuring a professional and polished tone.
Style consistency: We ensure that the content adheres to our style guide, maintaining consistency in voice, tone, and formatting across all articles.
SEO optimization: Our team optimizes the content for search engines, incorporating relevant keywords, meta tags, and headers without compromising readability.
6. Quality Assurance
Internal review: Before publication, each piece of content undergoes a thorough internal review by multiple team members to ensure quality and consistency.
Peer review: We encourage a collaborative environment where team members provide constructive feedback on each other's work, leading to continuous improvement in our content quality.
7. Final Review and Approval
Chief Editor review: The Chief Editor conducts a final review of the content, ensuring it meets our stringent quality standards and aligns with our mission and vision.
Approval: Once the content has passed the final review, it is approved for publication on our blog.
8. Publication, Promotion, and Monitoring
Publication: The content is published on MacBookProSlow.com, following a predetermined schedule.
Promotion: We promote our content across social media channels, newsletters, and other relevant platforms to reach a wider audience.
Performance monitoring: We continually monitor the performance of our content through analytics, reader feedback, and engagement metrics, making data-driven decisions to improve future content.
By adhering to this rigorous editorial process, we ensure that our content maintains the highest quality standards, providing our readers with accurate, engaging
Reader Testimonials
"MacBookProSlow.com has been my go-to source for all things MacBook. Their detailed guides have helped me solve numerous issues, and their reviews have influenced my purchasing decisions."

– Emma R.
"I've been a reader of MacBookProSlow.com for over two years, and their content has helped me immensely in getting the most out of my MacBook. The team is knowledgeable and approachable, which makes their blog stand out."

– David L
Contact Us
If you have any questions about the content on this website, please feel free to contact us. We may not be able to reply to you promptly, but we'll try our best.