This site contains affiliate links. As an Amazon Associate, We earn a commission from qualifying purchases at no extra cost to you.
QR codes have become an increasingly popular way of providing people with information quickly.
For instance, many restaurants began using QR codes during the pandemic to give customers easy access to a digital menu. The common way to access QR codes is with the camera on your phone.
The way that QR codes work is they are a unique picture, much like a barcode. But cameras on a mobile phone can redirect you to a particular site based on this image.
The only problem with a MacBook is that there is no camera to scan the QR code easily.
How Do You Scan a QR Code on a MacBook?
The most common way to read a QR code on a Mac is by using an app called QR Journal. Start by installing QR Journal from the Apple App Store, then launch the application. At the top of the screen is the option to scan a QR code.
One of the great things about QR Journal is that not only can you scan a QR code with the webcam, but you can also import a photo of a QR code.
If you do choose to use your webcam, then you will have to align the code to be in the camera's view. This can be slightly challenging because the image is mirrored.
Methods to Scan QR Codes on a MacBook
There are a couple of methods to scan a QR code on a Mac, but be careful because there are some sites that are scams.
Fortunately, there are some great tools that can either scan a QR code directly from the MacBook's webcam, while others can look for a QR code on the screen.
Using QR Journal
Our favorite tool is QR Journal because it is so quick and easy to use. Best of all, it is free and available in the Apple App Store.
What is great about QR Journal is that you can scan a QR code with the MacBook's webcam or choose a photo that is already on the computer. QR Journal also has the ability to generate a QR code if needed.
Go to the Apple App Store and download QR Journal.
Open QR Journal from Launchpad.
Select "Scan" to activate the webcam.
Accept the privileges to use the webcam.
Hold up a QR code until it is recognized.
Use the link attached to the code.
Chrome Extension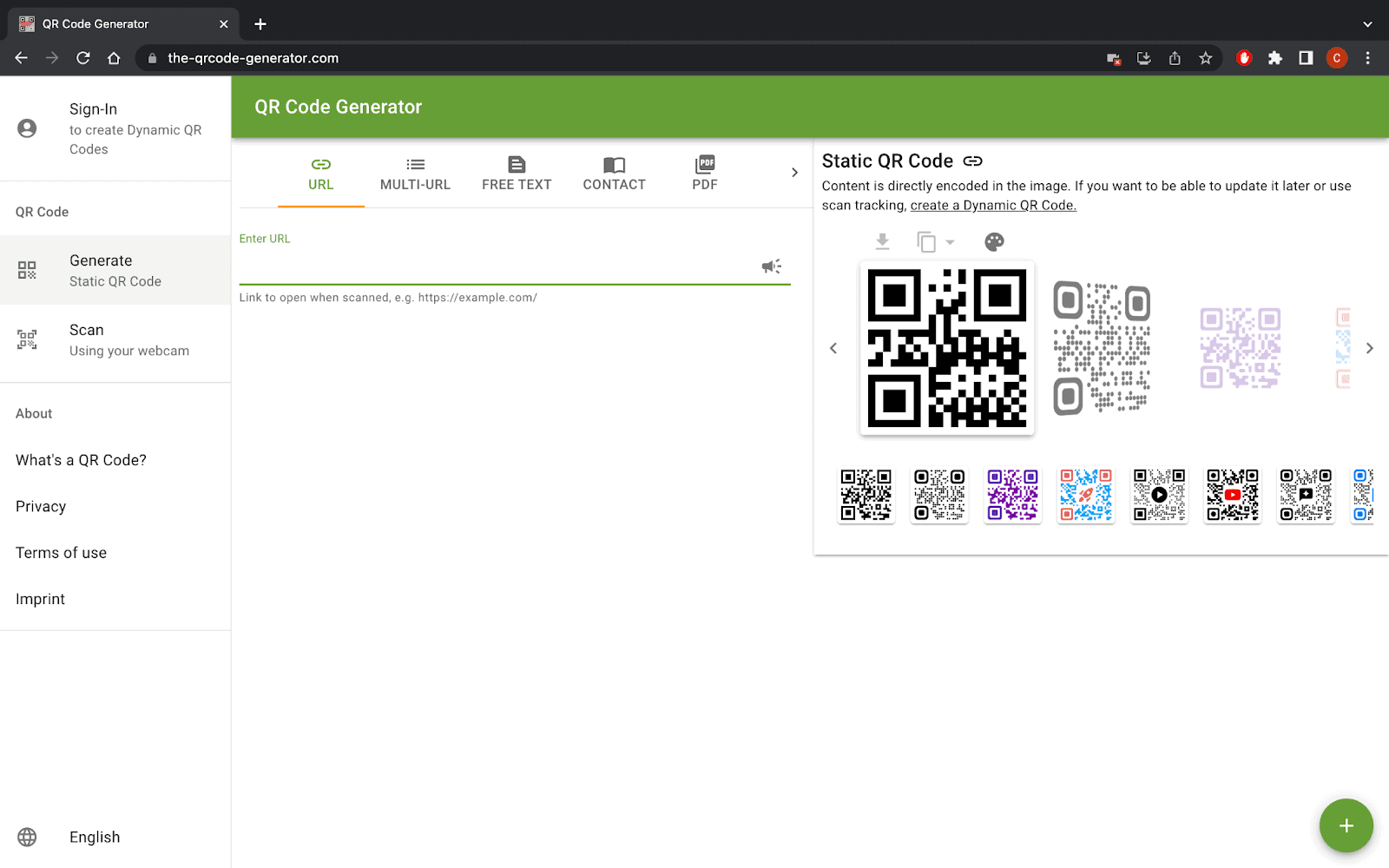 Most people are familiar with the Google Chrome internet browser because it is an efficient replacement for Safari. But one of the great benefits of Google Chrome is that it supports a large number of extensions.
There are several options for scanning QR codes, but we will be looking at one aptly named "The QR Code Extension."
Install Google Chrome if you don't have it already. You can do this by going to google.com/chrome
Go to the Chrome Web Store and search for "QR Code." Alternatively, you can use this link to get to it directly.
Click "Add to Chrome" to install the extension.
Confirm the addition if prompted.
Click the extension button on the top right to open the QR Code Extension menu.
Once the menu pops up, select "Scan a QR Code."
Choose "Scan" on the left side of the window.
Allow Permissions for webcam if prompted.
Hold up the QR code in front of the webcam until it is recognized.
Follow the link that is attached to the QR code.
QRQR Application
QRQR Code Reader is actually designed to create QR codes, but it can also be used to read QR codes. It allows you to use the webcam to scan for a QR code or even look for a QR code on your desktop.
QRQR is available from the Apple App Store on Mac and it is free.
Download QRQR from the Apple App Store.
Start QRQR Code Reader from Launchpad.
Click the QR Code button on the bottom right side of the page.
Allow permissions for webcam and screenshot access.
Choose to scan for a QR code.
Follow the link for the QR code.
FAQs
Is there a QR reader for MacBook?
There isn't a built-in QR reader on MacBooks. If you are familiar with iPhones, then you may be familiar with the camera's built-in QR reader. Unfortunately, this is not added into MacBooks, but you can get the same result by following the steps above.
Can I scan a QR code on my laptop?
Scanning a QR code with a MacBook's webcam applications is impossible. The problem is that MacBooks don't have the regular Apple Camera app. Instead, a special app called Photo Booth is specifically designed to take pictures and record them with the webcam.
Conclusion
QR codes are one of the most convenient ways to share links. What is great about QR codes is that anyone can generate one with a URL attached to it.
A really cool use of QR codes is printing them on a business card for quick website access.
These codes are designed to be read by a camera, but accessing a QR code on a computer has remained a challenge. Unfortunately, Apple hasn't added the ability to scan a QR code to the MacBook's webcam.
Despite there being a number of options to scan a QR code on both Macs and PCs, many of the available applications are only designed to create QR codes rather than generate them.
One great option is to simply use a phone or iPad to scan the code and then send yourself the link so you can access it on a MacBook.
About Christopher