This site contains affiliate links. As an Amazon Associate, We earn a commission from qualifying purchases at no extra cost to you.
Cookies are stored in Chrome's Settings under the Security and Privacy tab. Here, you can check the list of cookies saved for your browser as well as delete and manage the cookies settings.
I am an ex-software engineer with 10+ years of experience working with Chrome. And it's been several years since I have switched from Windows to Mac, it wasn't very difficult to understand how to manage the Chrome browser on Mac.
In this article, I will be talking about Chrome cookies and how you can view and manage them on your Mac. It may sound a bit complicated, but it is not. You can get this done in a few simple steps.
Without further ado, let's get started!
How to View Cookies in Chrome Mac?
Simply open Google Chrome on your Mac and follow the steps below:
Step 1: Open Settings by clicking on the three dots in the upper right corner of the Chrome browser.
Step 2: Choose Security and Privacy from the left navigation and select Cookies and other site data.
Step 3: Scroll down the page a little bit to locate See all site data and permissions
Here you'll see a list of cookies for each saved website. You can delete cookies one by one or all at once. You can also change the cookies settings by expanding the one you want to edit.
Where Are Chrome Cookies Files Stored on Mac?
The chrome cookies files are stored in the Library folder on your Mac. To access it, open Finder on Mac and click on Go and choose Go to Folder from the menu.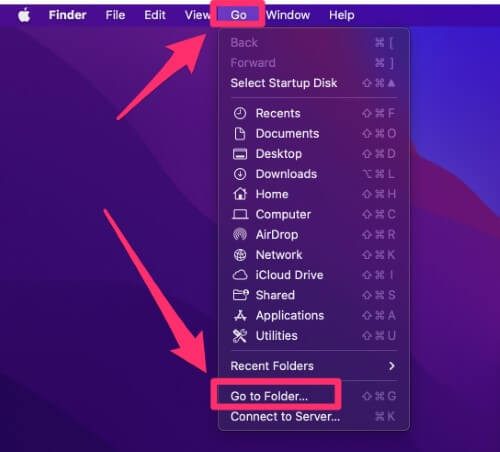 Then type ~/Library/ in the search bar and click on the first result.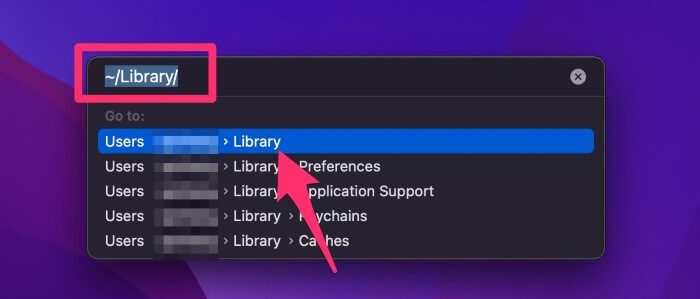 From there, just follow the path below to reach the cookies files:
Application Support > Google > Chrome > Default. Under the default folder, you will find the Cookies file.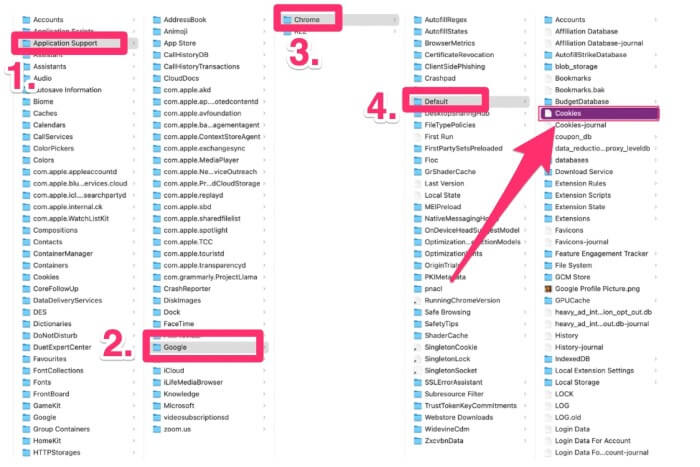 How to Delete Cookies in Chrome Mac?
Simply open Google Chrome on your Mac and follow the steps below:
Step 1: Click on the three dots (More) at the top right corner of Chrome. Go to More Tools and choose Clear Browsing Data.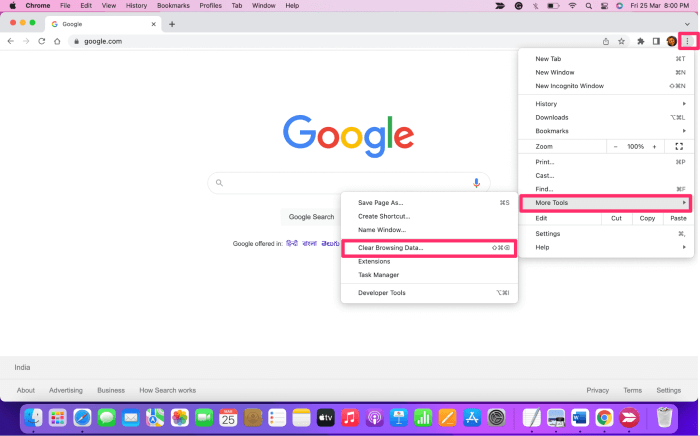 Step 2: Choose the time range on the window that appears next. You can delete everything by selecting All Time instead of a time range.
Step 3: Do not forget to check the box Cookies and other site data along with Cached images and files. Then click on Clear Data to continue. That's it.
How to Disable Cookies on Chrome Mac?
It is pretty simple. Just follow these steps and you should be all set.
Step 1: Click on the three dots at the top right corner of Google Chrome and select Settings.
Step 2: Choose Security and Privacy from the left column and click on Cookies and other site data
Step 3: Select Block all cookies.
That will do it.
How to Export Cookies Stored on Chrome Mac?
There are a few ways to export cookies on Chrome Mac. Such as using a Python script or Chrome's developer mode. However, these methods are complex and might not be easy to follow unless you are a computer person.
I found this Chrome extension super handy as it can help manage cookies, including exporting and importing the site data. The process is relatively simple and fast.
FAQs
Here are some related questions you may want to check out as well.
What do cookies do in Google Chrome?
Cookies are text files containing your browsing information for each website you visit. They are used for making the browsing experience simpler because cookies can remember login detail, URL preferences, and more.
Are cookies stored on the server or client?
Cookies are stored on the client-side. These can, however, be read by the server only when a client makes a request for a page. Often referred to as session cookies, which temporarily occupy the server space. And they are lost when the browser is closed on the client's computer.
What happens when you clear cookies?
Clearing cookies from your browser deletes all the saved information such as account passwords, browsing preferences, and various other related settings.
Can deleting cookies cause problems?
Deleting cookies does not cause any problem as long as you remember all your account details stored in the form of cookies. However, not deleting cookies for a long time can pose a serious security threat. For instance, cybercriminals targeting your browser cookies can gain access to all the important information about your private accounts.
Can you recover deleted cookies?
Yes, you can easily recover the deleted cookie using the restore feature on macOS. All you need to do is revert the system back to old settings. Or you can also utilize freeware utilities used for system restoration.
Final Tips
Viewing cookies on Chrome Mac is simple. With the latest updates, Google keeps improvising the browser to enhance user experience and make its management straightforward. Just remember, new browser upgrades may affect the site settings a little bit.
So, did you find the cookies on Chrome Mac? Any issues viewing or deleting them? Share your experience by leaving a comment below.
About Lorena