This site contains affiliate links. As an Amazon Associate, We earn a commission from qualifying purchases at no extra cost to you.
Every casual gamer with a Mac has asked whether they can play Valorant. Sadly, this is one of the games that do not have native support for macOS and no official app compatible with Mac devices.
However, this doesn't mean that you can't play the game on your Mac.
In this article, we will guide you on how to run Valorant on a Mac, including both Intel and Apple Silicon machines.
Let's dive into the details.
Can You Play Valorant on MacBook?
Yes, you can play Valorant on Mac devices. However, due to the lack of native support for Valorant on macOS, you need to employ alternative methods like Windows virtualization software or streaming services to run the game.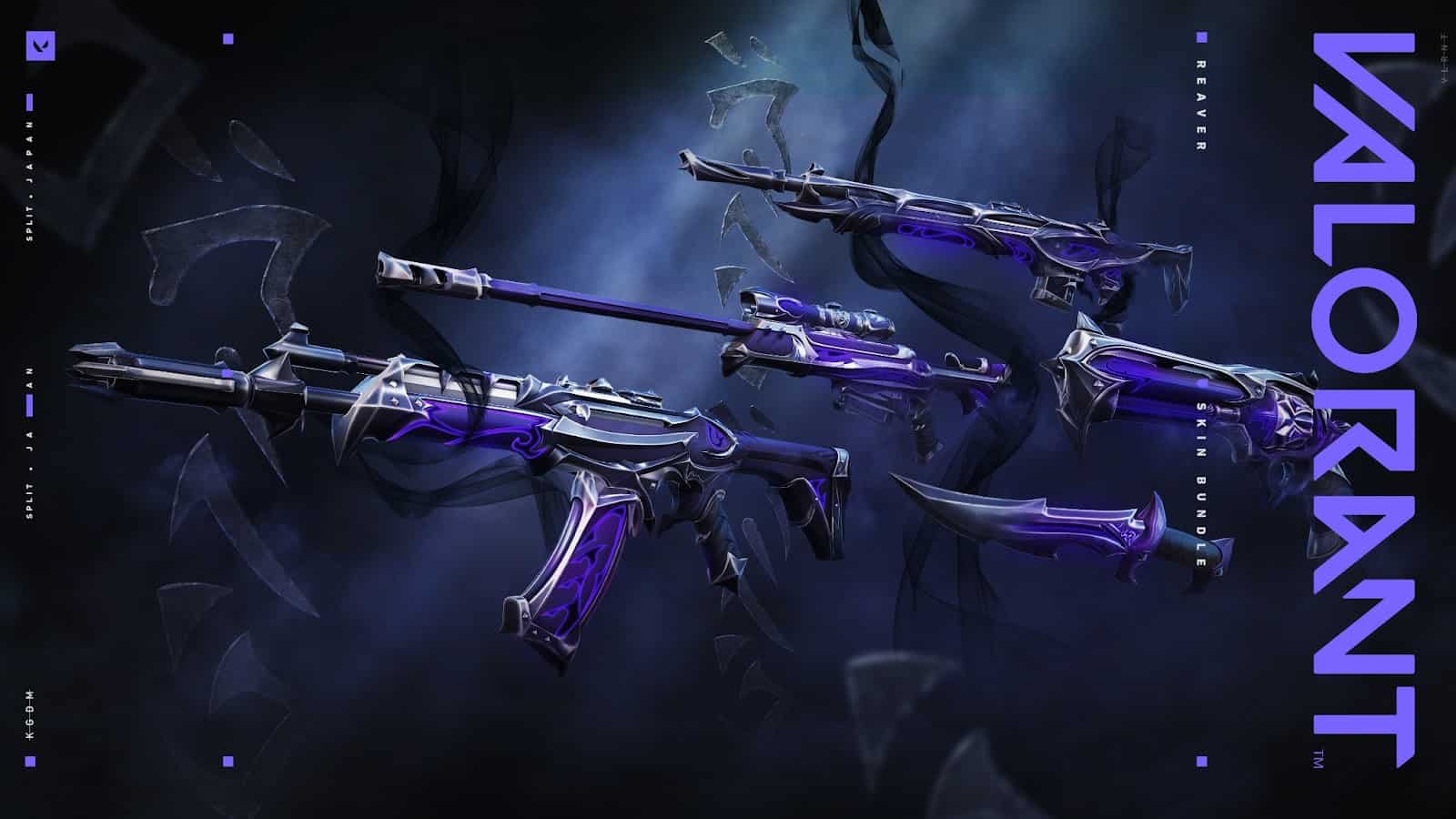 While there are multiple ways of installing Windows on a Mac, it is important to note that only the Apple Bootcamp method is capable of running Valorant smoothly.
Windows virtualization software allows you to create a virtual Windows pc environment within macOS. This enables you to install Windows Games including, it allows you to play Valorant.
Additionally, streaming services provide a means to stream the game from a remote Windows-based system to your Mac, allowing you to play Valorant without directly installing it on your Mac device.
However, Apple's Boot Camp stands out as a reliable option for running Valorant on a Mac. It is a free desktop virtualization tool by Apple that enables you to run Windows, after installing windows operating system alongside macOS on your Mac device.
By utilizing Boot Camp, you can create a separate Windows partition on your Mac's storage and install Valorant natively, just as you would on a Windows-based computer.
Can You Play Valorant on an Intel-Based Mac?
Yes, it is possible to play Valorant on an Intel-based Mac using Boot Camp. Boot Camp is a tool provided by Apple that enables you to install and run both macOS and Windows on your Intel-based Mac devices.
By using Boot Camp, you can create a Windows partition on your Mac and install Valorant. Once you have installed Windows through Boot Camp, you can log in to Valorant using your Riot Games ID and start playing the game.
Can You Play Valorant on M1 and M2 Macs?
Boot Camp is not supported on Apple Silicon Mac, which means you cannot use Boot Camp to install Windows on an M1 or M2 Mac and play Valorant.
This limitation is due to the architectural differences between Intel-based Macs and Apple Silicon Macs. As a result, playing Valorant on newer M1 or M2 Macs is currently not possible through Boot Camp.
Sadly, running Valorant on Apple Silicon Macs is also not possible with tools like CrossOver or Parallels that work well for some games.
In fact, it is one of those games you cannot even stream to your Mac due to its stringent anti-cheat system, making it impossible to play on a Mac.
How to Add Valorant on Mac [Step-by-Step Guide]
As mentioned above, you can only download and play Valorant on your Mac using Apple's desktop virtualization tool, Boot Camp.
Also, this method only works for Intel-based Macs. So, if you have an M1 or M2 Mac, there's nothing much you can do at this point except waiting for Riot Games to release an Apple Silicon compatible version of Valorant.
System Requirements for Valorant
Before proceeding to valorant mac download and install Valorant on your Mac, ensure that you meet the prerequisites for installing the Windows operating system on your Mac device:
The latest macOS version to support Bootcamp Assistant
At least 64GB of free storage (we recommend 128GB for smoother gameplay)
A disk image or an external USB drive with at least 16GB of free space having Windows 10 Home or Windows 10 Pro
The startup disk must have free space equivalent to Mac's memory for iMac Pro or Mac Pro with over 128GB of RAM
Which Mac Models Support Boot Camp?
You can only use Boot Camp on the following Mac devices:
MacBook Air 2015 or later
MacBook Pro 2012 or later
Mac mini 2012 or later
Mac Pro 2013 or later
iMac 2012 or later
iMac Pro (all models)
Steps to Install Windows 10 on Mac Using Boot Camp
Step 1: Check Secure Boot Setting
To begin, you need to enable Secure Boot, which is set to Full Security by default. If you had previously modified this setting to No Security, revert it back to its original state before proceeding with the Windows installation.
Here's how:
Restart your Mac and immediately press Command + R keys when the Apple logo appears to enter Recovery Mode.
Select your mac users and click Next, then enter your credentials.
In the macOS Utilities window, click Startup Security Utility in the menu bar.
Choose the Full Security option and enter your macOS password.
Step 2: Create a Partition Using Bootcamp Assistant
Open Boot Camp Assistant from the Utilities folder in the Applications folder.
When prompted, connect a USB drive to your Mac, which Bootcamp Assistant will use to create a bootable USB drive for Windows installation.
Set the partition size for Windows based on your Mac's RAM and available storage (as mentioned in the system requirements above).
Ensure the partition size is sufficient to accommodate Windows updates, as it cannot be changed later.
Step 3: Format the Windows Partition
Once the partition is created, your Mac will restart to the Windows Installer.
Choose the BOOTCAMP partition as the installation location and click the Format button.
Step 4: Install Windows
After formatting, the installation process will start.
Disconnect any external devices, except for the USB drive, during installation.
Click Next and follow the on-screen instructions to install Windows.
Step 5: Install Boot Camp in Windows
After the installation, you will see the Welcome to the Boot Camp installer window.
Follow the on-screen instructions of Boot Camp Installer on the Windows partition.
This process will also install Windows support drivers.
Switch From macOS to Windows
After successfully installing Microsoft Windows on your Mac, you can choose the startup operating system between Windows and macOS. It means you can decide whether your Mac boots into Windows or macOS each time you start it up.
Restart your Mac and press and hold the Option key.
Release the key when you can see the available startup volumes on the screen.
Choose Boot Camp Assistant to start your Mac in Windows.
Play Valorant After Installing Windows on macOS
After successfully installing Windows on your Mac device, now, you can download Valorant on your Mac and run it. Follow these steps to download valorant on your Mac:
Visit Valorant's official website and click the Play Free button.
Download the Valorant installer package and when the download completes, open the downloaded file.
Choose the installation location for the game, ensuring a minimum of 8GB of free space is available.
After installation, log in to your Riot Games account using your credentials.
Now, you can play Valorant on your Mac.
Also, If you wish to know if you could play Fortnite in your Mac, Go through this article.
Frequently Asked Questions
Can you play Valorant on Macbook without Boot Camp or Parallels?
No, you cannot play Valorant on Mac without Boot Camp or Parallels currently. These tools provide the necessary environment for running Windows games, applications on Mac, and since Valorant does not support mac osx, using one of these tools is essential.
Can I play Valorant on Mac M1?
No, you cannot play Valorant on Mac M1 because Valorant is not compatible with Mac devices powered by Apple's Silicon chip. The game's strict anti-cheat system and architectural differences pose limitations, making it currently impossible to play Valorant on Mac M1 systems.
Why won't Valorant run on Mac?
Valorant does not run on Mac without additional tools or workarounds because it doesn't have native support for macOS. The game's developers have not released an official macOS version, requiring players to use tools like Boot Camp or virtualization software to create a Windows environment on their Mac devices and run the game successfully.
Conclusion
While many video game titles are unavailable for macOS, including Valorant, it is still possible to play the game on a Mac using Boot Camp.
It's important to note that this method only works on Intel-based Macs. If you have a Mac device powered by Apple's M-Series chipsets, this method will not be compatible.
Nonetheless, we hope this detailed guide on playing Valorant on Mac helps you enjoy this popular game even without a Windows device.
About Christopher