This site contains affiliate links. As an Amazon Associate, We earn a commission from qualifying purchases at no extra cost to you.
The M1 Mac has revolutionized gaming for Apple users, yet navigating its compatibility with CS:GO can be challenging.
This article serves as your ultimate guide, providing clear steps and effective strategies to enjoy Counter-Strike: Global Offensive on your M1 Mac seamlessly.
We'll cover everything from installation nuances to performance optimization. So buckle up, whether you're a seasoned player or new to the game, and get ready to dive into the exhilarating world of CS:GO on your M1 Mac, without the technical hurdles.
Can You Play CSGO on Mac?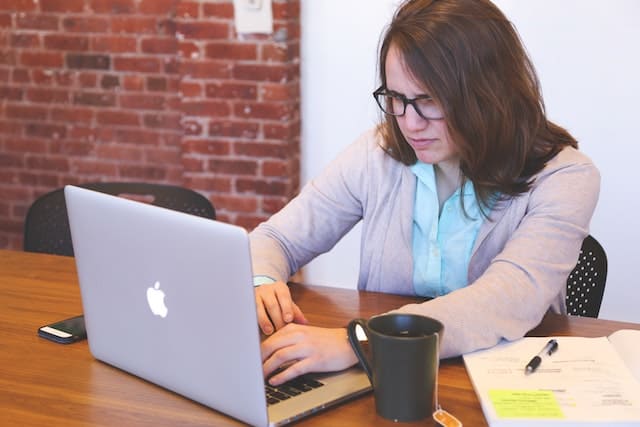 Yes, you can play Counter-Strike: Global Offensive (CS:GO) on a Mac. The game is available on macOS through the Steam digital distribution platform, and it supports cross-play, so you can play with others on different platforms.
After downloading and installing Steam, which is free, you can purchase or download CS:GO directly from the platform. Other ways to play CS:GO on your Mac include playing it via GeForce New and Boosteroid.
However, it's important to note your Mac's performance capabilities will determine how well CS:GO runs. This is particularly true if you're playing on a high-resolution display, as this can be more demanding on your system's resources.
While it's definitely possible to play CS:GO on a Mac, you may experience some performance limitations compared to playing on a dedicated gaming PC. This is largely due to the hardware constraints of most Mac computers, which aren't typically designed with high-end gaming in mind.
Still, many Mac users find that the game runs adequately on their machines, particularly on newer models with more powerful hardware, i.e., the M1 and M2 Macs. So, checking the game's system requirements against your Mac's specifications is always a good idea before purchasing.
System Requirements for Playing CS:GO on Mac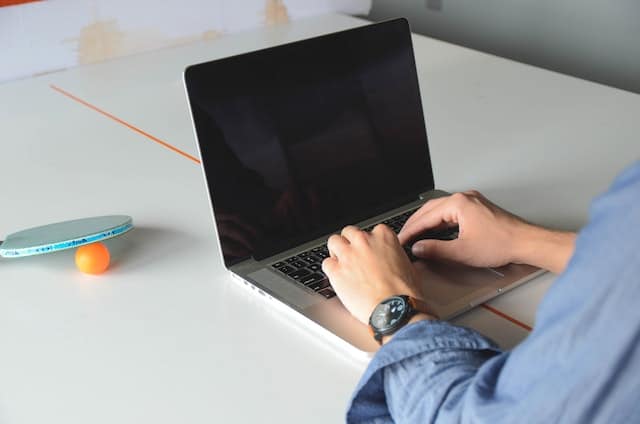 To play Counter-Strike: Global Offensive (CS:GO) on your Mac, you should meet or ideally exceed the following system requirements:
| | | |
| --- | --- | --- |
| | Minimum Requirements | Recommended Requirements |
| OS | macOS X 10.11 or newer | macOS X 10.11 or newer |
| Processor | Intel Core 2 Duo E6600 (2 cores, 2.4 GHz min) | M1 CPU (4+4 cores) |
| Memory | 2 GB RAM | 8 GB RAM |
| Discrete Graphics Card | ATI Radeon HD 2400/NVidia 8600M GT (256 Mb, GDDR3) or better | – |
| In-built Graphics | Intel GMA X3100 (500 MHz) | M1 GPU (7+ cores) |
| Storage | 15 GB available | 25 GB available |
These are general guidelines, and actual performance can vary depending on many factors, including other software running on your machine and the specific configuration of your Mac. Always remember that macOS isn't the primary platform for which CS:GO is optimized, and it might not perform as well as on a Windows-based gaming PC.
Nevertheless, the game should run reasonably well if you meet these requirements. Also, online multiplayer games like CS:GO benefit from a stable and fast internet connection for the best experience.
How to Add CSGO on M1 Mac? [Step-by-Step Guide]
Playing Counter-Strike: Global Offensive (CS:GO) on an M1 Mac involves a few extra steps because the game is not natively supported on the M1's ARM-based architecture. However, it's still possible to play the game on your M1 Mac, and we'll guide you through three different methods: using Steam, GeForce Now, and Boosteroid.
Method 1: With Steam
If you wish to download CSGO on your Mac and play it natively, you can do it via Steam, a popular gaming platform. However, a drawback to this approach is that the game will occupy approximately 30 GB of storage space on your Mac. So, if you're running low on available space, this could be a concern.
Anyways, here are the steps to download and install CSGO on your Mac using Steam:
Go to the official Steam website to install Steam.
Click the Install Steam button.
Download the installer for Mac.
Find the .dmg file and install the Steam client on your Mac by dragging its icon to the Applications folder.
Launch the Steam client app and add your username and password.
In the Steam client Store, type Counter Strike: Global Offensive in the search bar and press Enter.
Click the game's icon from the menu.
Click Play Game on the next page.
Click Next and it will start installing the game. Wait while the game installs.
After installing the game, click its icon in the Applications folder or in the Steam client to start it.
Method 2: With GeForce Now
NVIDIA's GeForce Now is a cloud gaming service that lets you play games on servers in the cloud, including CS:GO. This bypasses the need for native support on your M1 Mac.
Go to the official GeForce Now website.
Click Join Now to create an account.
After creating an account, download the Mac client.
Install the client by following the on-screen instructions.
Open the GeForce Now app and sign in.
Search for CS:GO in the app.
When you find it, GeForce Now will prompt you to link your Steam account.
Follow the on-screen instructions to link your account.
After linking your account, you can launch CS:GO from the GeForce Now app.
Because the game runs in the cloud, your M1 Mac's hardware and architecture won't limit performance.
Method 3: With Boosteroid
Boosteroid is another cloud gaming platform similar to GeForce Now. It lets you play games on remote servers, so you can play CS:GO on your M1 Mac without native support.
Follow these steps to play CS:GO with Boosteroid:
Go to the official Boosteroid website.
Click Sign Up to create an account.
To use Boosteroid, you'll need to subscribe to a plan. Choose a plan that fits your budget and gaming needs.
After subscribing, open the Boosteroid app or website and sign in.
Find CS:GO in the Boosteroid game library.
Boosteroid will prompt you to link your Steam account when you find the CS:GO game.
Follow the on-screen instructions to link your account.
After linking your account, you can launch CS:GO from the Boosteroid app or website.
Like GeForce Now, the game runs on a remote server, so your M1 Mac's hardware doesn't limit performance.
Using any of these methods, you can successfully play CS:GO on an M1 Mac. Each has its pros and cons, so choose the method that works best for you. If performance is your top priority, cloud gaming platforms like GeForce Now or Boosteroid may be your best options. If you prefer to play games locally on your machine, Steam is the way to go.
How to Optimize CS:GO for Mac
Optimizing your Mac for playing CS:GO involves both hardware and software tweaks. Here's how you can get the best performance on your Mac to run CS:GO smoothly:
Update your Mac: Ensure you're running the latest version of macOS. Regular updates often come with performance improvements to help run games more smoothly.
Close Unnecessary Applications: Minimize the number of applications running in the background while gaming. This frees up processing power and memory that can be used to run the game.
Optimize In-Game Settings: Adjust the video settings in CS:GO. Lowering the resolution, disabling vertical sync, and reducing graphical details like shadows and texture quality can boost performance.
Here are the settings for best performance:
Resolution: 1024х768
Display Mode: Fullscreen
Global Shadow Quality: Very low
Laptop Power Savings: Off
Multicore Rendering: On
Shader Detail: Low
Model/Texture Detail: Low
Texture Filtering Mode: Bilinear
Effect Detail: Low
Vertical Synchronization: Off
Multisampling Anti-Aliasing Mode: Off
FXAA Anti-Aliasing: Off
Motion Blur: Off
Use Game Launch Options: CS:GO allows you to set launch options, which are commands that run when the game starts. Some useful commands include -high which sets the game's priority to high and -nojoy which removes joystick support to free up resources.
Invest in an eGPU: If you're using a Mac with Thunderbolt 3, consider investing in an external Graphics Processing Unit (eGPU). This can substantially improve the game's frame rate and overall performance.
Regular Maintenance: Keep your Mac clean, both in terms of software and hardware. Regularly check for malware, clean up your hard drive, and ensure good ventilation to prevent overheating.
Remember every system is unique, and it might take some trial and error to find the right balance between performance and visual quality.
Frequently Asked Questions
How many FPS is CSGO on Mac?
The FPS (Frames Per Second) in CSGO on a Mac can vary greatly depending on your specific hardware and settings. If you're using a modern Mac with up-to-date hardware, you can expect anywhere from 60 to 120 FPS. However, FPS can be higher or lower based on screen resolution and graphics settings.
How do I make CSGO run better on my Mac?
To make CSGO run better on your Mac, ensure your system is updated to the latest macOS version. Close unnecessary applications to free up system resources, lower the game's video settings, and consider investing in an eGPU for better graphics performance. Also, tweaking the in-game settings to match your hardware can optimize performance.
Is CSGO optimized for Mac?
While CSGO is playable on Mac, it's not as optimized as for Windows. The gaming community often reports the game runs slower on macOS than on Windows due to differences in operating system architecture. However, periodic updates and patches do aim to improve the gaming experience for Mac users.
Conclusion
Playing CS:GO on an M1 Mac is not only feasible but can be a rewarding experience. With the guide provided, you can easily navigate the installation process, choose the most suitable method for you, and optimize your Mac for the best performance.
Remember, your gaming experience might not mirror that on a dedicated gaming PC due to Mac's hardware constraints. However, through regular system updates, closing unnecessary applications, tweaking in-game settings, and possibly investing in an eGPU, you can significantly improve your experience.
Pro tip: Persist with trial and error when adjusting settings, as striking the right balance can take a few attempts.
About Christopher