This site contains affiliate links. As an Amazon Associate, We earn a commission from qualifying purchases at no extra cost to you.
Apple's new M1 chip offers some great technological leaps for computer processors. However, just by looking at it, you can't tell if a MacBook has an M1 processor.

Today we're going to provide an in-depth look at how you can determine whether or not your Mac has an M1 processor and what it means.
How do I know if my Mac has an M1 Chip or Intel Processor?
The easiest way to check if your Mac has an M1 chip is by going to the Apple menu on the top left side of your screen. Click "About This Mac" to open the system overview from there. In the new window, look for the line that says "Chip."
Newer MacBooks running Apple silicon processors such as M1 and M2 will show the respective model next to the word "Chip." However, older MacBooks running Intel processors will instead have the word "Processor" followed by the processor's name and model.
Intel MacBooks also listed other information, such as the graphics and processor details. Apple Silicon MacBooks keep this page short by listing the operating system, computer model, chip model, memory, and serial number.
From there, you can also find more details by clicking the tabs on Intel Macs or the "More Info" button on M1 Macs.
Checking a MacBook's processor model is pretty straightforward, but if you don't have access to the computer, there are still a couple of options.
For instance, if you still have the MacBook's packaging, it should indicate that it has an Intel processor or a newer M1 or M2 processor on the side of the box.
Another good way to find out what processor your MacBook has is to look back in your order history from where you purchased it at.
For example, if you purchased it directly from Apple's website or another retailer like Best Buy, you can look back in your order history to see what processor it came with.
If all else fails, try to remember when you purchased the MacBook. Every MacBook release since 2021 has come with either an M1 or M2 processor.
Remember that if you purchased a computer back in 2020, it could have been a model with either the M1 or an Intel chip.
Therefore knowing the year you bought the computer isn't a definitive answer, but it's at least a strong indicator.
In addition to MacBooks like the Air and Pro, Apple also started using M1 chips in their iMacs and Mac Minis.
However, if you bought a computer after the Summer of 2022, then it may actually have the newer M2 chip.
Advantages of a Macbook with M1 Chip
When Apple first announced the M1 chip, it was met with much skepticism. Critics quickly questioned whether the new processor could live up to Apple's promises.
But in the last couple of years, the M1 processor proved itself. Below you'll find just a few of the reasons the M1 chip is better than the previous Intel processors.
Faster Speeds
The first major advantage of the MacBook M1 chip is that it is much faster than the older Intel processors. This was a hotly debated topic in the early days of the M1 processor.
However, few will argue today that the M1 doesn't deliver a much better experience.
More specifically, the Apple M1 chip is snappier. While this can be difficult to compare, MacBooks noticeably wake up faster, and navigation rarely lags.
Nonetheless, some users still experienced problems with certain applications because it took developers time to optimize their applications for the new processor.
Better Battery Life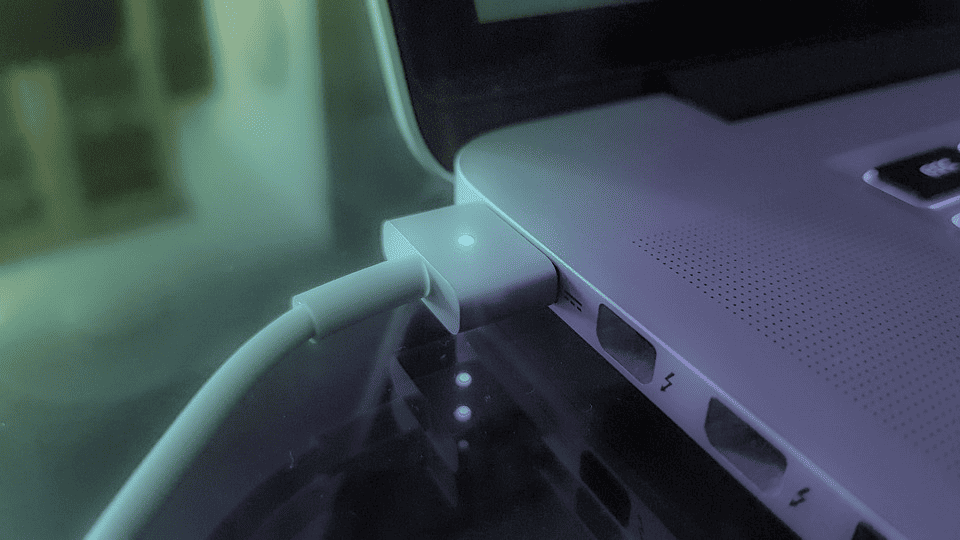 A complex problem with laptops always remains battery life. Years ago, batteries only lasted three to five hours on a charge.
That simply wasn't enough for most users who needed their computer to last through a school or work day without needing to constantly recharge.
The new processor is extremely efficient, as its rapid load times indicate.
Fortunately, this efficiency also transfers over to battery life, meaning many people can now go an entire day, if not days, without recharging. However, it also means a more eco-friendly computer.
Improved Security
Security is always advertised as being critical to Apple's mission. However, they could only do so much when they didn't make their own processors.
Because of this, MacBooks with Intel processors used a separate T2 chip that was built onto the motherboard to handle security.
With the M1 chip, the security technology is embedded directly into the processor removing the need for a secondary chip.
Apple added other functions to the M1 chip, such as managing Touch ID data. Even more important for security is that the M1 processor is tied into the SSD, securing all of your data.
Efficient Cooling
We've already mentioned how efficient the M1 processor is compared to competitors like Intel. If you're familiar with electronics and computers, you're already aware of how much heat a processor puts off.
All this heat is essentially wasted energy that must be then removed from the device.
Because the M1 chips are more efficient, it also means that they produce less heat. This is critical for devices like the MacBook Air and the newer iPads, which also use these chips.
The iPads and MacBook Air rely on passive cooling and do not have fans to move air.
Uses Neural Network Processing
One of the more confusing specs of the Apple M1 chip is its "Neural Network Processing." The company touted that it was groundbreaking to embed machine learning, but the average user really likely doesn't fully understand what it offers.
Apple used the technology for the first time back in 2017 for their A11 Bionic chip.
Apple's Neural Engine is located in the M1 chip, making certain artificial intelligence and machine learning tasks possible.
Many of Apple's programs take advantage of the technology for advanced processing, but third-party applications can also use it.
Cost Efficient
The final advantage of the M1 chip is that it provides significant cost savings to Apple.
This may not sound like a big deal to a consumer; however, with Apple producing their own chips, they are able to keep the cost of their computers at a minimum.
While these chips are still costly, it also gives Apple the flexibility to make exactly what they need.
Straightforward choices
Having a simple naming scheme greatly helps consumers understand what they are buying.
Intel's processors may seem simple initially, but they are pretty complicated when you factor in generations and different variations.
Therefore it is understandable that Apple wanted consumers to easily understand their products.
The M1 chip was the first Apple Silicon processor, but it also had a more powerful variation known as the M1 Max.
When Apple released its next-generation Silicon chip, the company kept things simple and called it the M2 and M2 Max.
The name also helps retail associates explain the differences between processors to potential customers.
FAQs
What year is M1 MacBook?
The first M1 MacBook came out in 2020 with the MacBook Air, Mac Mini, and the 13" MacBook Pro. In 2021, Apple released a 14" and 16" MacBook Pro alongside an iMac that all used the M1 chip. Since then, all new MacBooks have used an M1 or M2 chip.
Is M1 faster than i7? 
The M1 is often regarded as a faster processor than previous i7 processors from Intel because it is. However, a fairer comparison would be the 2020 i7 processors versus the M1, which is much closer in performance. In contrast, the M1 Max is a much faster processor than the i7.
Is the Apple M1 chip good for gaming?
The M1 chip is great for gaming, but Apple computers don't get much notice for their gaming capabilities. The M1 chip has a very powerful GPU built in so you can easily run many popular titles. Unfortunately, many games are designed around PC architecture and may perform poorly on a Mac.
Conclusion
As you've seen, determining the type of chip inside your MacBook is pretty easy. But that still leaves some questions, such as whether you should upgrade.
The M1 chip is still a great processor, and Apple still sells MacBooks that use it.
However, the newer M2 chip is out now, and many people are wondering if they should upgrade. The answer is pretty simple and goes for most processors. If your computer is sluggish, it is probably time to consider replacing it.
With that in mind, if you do still have a MacBook with an older Intel processor, then upgrading to an M1 or M2 is a major upgrade. Apple has stopped all production of Intel-based Macs.
They also announced plans to phase out support at an accelerated pace and not bring new features to the aging devices. Meaning now is the time to buy a new MacBook.
About Christopher