This site contains affiliate links. As an Amazon Associate, We earn a commission from qualifying purchases at no extra cost to you.
There are a number of reasons why you may want to get an older version of macOS. I recently wanted to run older software that could not run on a newer operating system. So I downloaded an older one and ran it in virtual desktop software.
But you may also want access to an older operating system in order to downgrade a Mac. Either way, copies of macOS and even older Mac OS X aren't too hard to find because Apple makes many of them freely available.
In this article, I'll walk you through a few different ways to get the older versions of macOS.
Where Can I Download the Older Versions of Mac?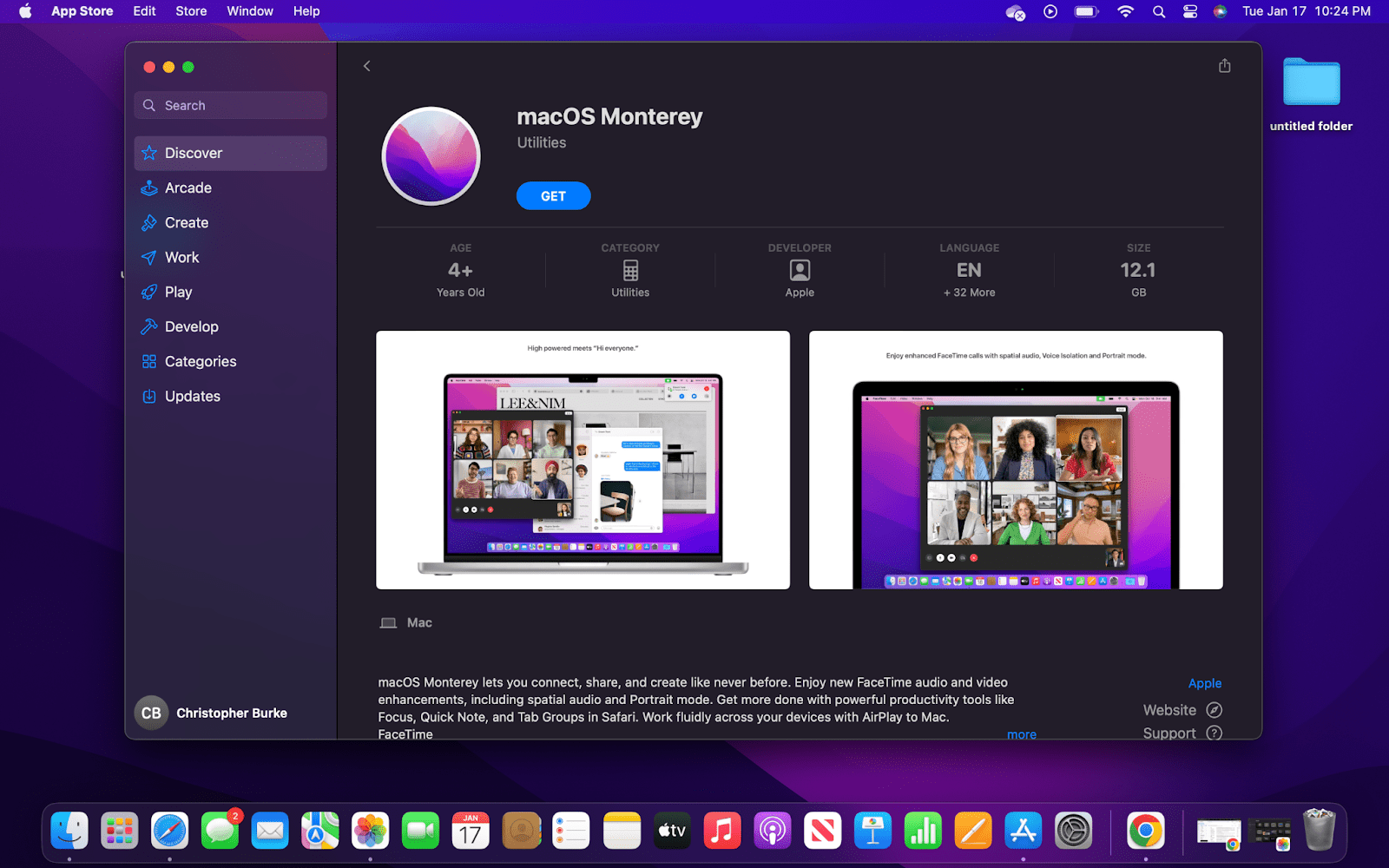 The best way to get an older version of a Mac operating system is directly from the Mac App Store. All you have to do is search for the operating system you want to download in Safari. Click on the Mac App Store option and download the operating system.
The method mentioned above will only work if you have a Mac and you can only download newer operating systems. It is still possible to get older operating systems like Sierra and El Capitan from Apple as downloads. However, some very old versions of OS X can be difficult to get, but it's still possible.
How to Download the Older Versions of Mac?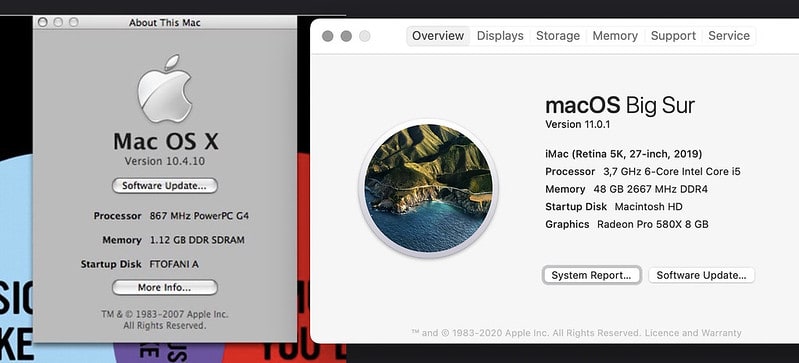 Below we will cover each of the methods you can use to download an older Mac operating system. The method you need to use will entirely depend on which operating system you need, as well as if you currently have a Mac that can access the Mac app store.
Download From the Mac App Store
You can download select operating systems from the Mac App Store, such as:
Monterey
Big Sur
Catalina
Mojave
The biggest drawback with this method is that you cannot download an operating system that is older than your computer's. Meaning a Mac that came with Big Suer will not be able to download Catalina. Now, let's get to the details:
Open the Safari web browser.
Search for the operating system you want to download.
Click on the option that mentions the Mac App Store.
You should now be directed to the Mac App Store.
Choose "Get" to start downloading the installer.
Once complete, use the file as needed.
Download From Apple
The next method is to download the files directly from the Apple website. Again, this method will only work with select operating systems such as Sierra and El Capitan. These operating systems are not available on the Mac App Store.
However, Apple does have the downloads available as .dmg files, which you can get by following these steps.
Go to the Apple support website.
Next, search with the name of the operating system you wish to download.
There should be an option with the name of the operating system that says "download."
Click the link to start downloading the file.
How to Get Mac OS X Operating Systems
A long time ago, Apple used to charge for operating system updates. Until recently, you even had to pay for these old operating systems, even though newer updates are free. Fortunately, Apple has now made these operating systems available through their website using the previously mentioned method.
However, you may also be able to access them if you have a really old Mac that natively supported the software. In this case, you can go to the Mac's app store and look through past purchases for the operating system and download it there.
Want to clear sd card on mac but don't know the process, then ckeck out our article my Kanika Modi .
Download From Third-Party
While downloading directly from Apple will be the best option for most people, it will not work for all operating systems. More specifically, you cannot download really old operating systems like Panther and Jaguar. For these versions, you will need to seek out a third-party website that has a copy of the software.
Always be mindful when downloading anything from a site you aren't familiar with. Be especially cautious of sites promising macOS for a small fee or with other questionable advertising. Just because Apple doesn't offer these downloads does not mean other people have the right to charge for them.
If you are still worried about downloading one of these older operating systems off the internet, don't worry, there is another option. You can actually purchase the original operating system discs since Apple sold them as upgrades. They are very cheap on sites like eBay, but make sure these upgrade discs are capable of performing what you need to do.
Restore Your Mac
The final option we will cover is restoring your Mac. This won't be an option for everyone, but if you just want to downgrade your Mac, it is the best solution. Also, you can only go back to the operating system your computer originally came with unless you have Time Machine backups that used other operating systems.
Here's how you can do that:
Boot the computer into Recovery Mode by holding down the power button at startup.
Next, choose "Disk Utility" from the menu.
Then, select the computer's hard drive on the sidebar and click "Erase."
The hard drive should now be wiped clean, and the computer should boot to Recovery Mode.
While in Recovery Mode, select "Reinstall macOS …."
Follow the onscreen prompts to reinstall the operating and complete the computer's setup.
Is you Mac running slower after updating macOS Version? Go through this article to fix this!
FAQs
Is macOS 10.14 still supported?
Apple no longer supports macOS 10.14, better known as Mojave. They stopped supporting the operating system back in November of 2021. Also, macOS 10.14's successor, Catalina, is also no longer supported by Apple. Apple released macOS Mojave back in 2018 and ended support as part of their cycle.
How long before a Mac becomes obsolete? 
Mac computers are known for being well-built and lasting for years. However, they still do have a fixed lifespan. Generally, a Mac becomes obsolete seven years after its first release. At this time, Apple will no longer provide software updates, and it cannot receive the latest operating system.
Can I get my Mac back to Catalina?
Apple no longer supports macOS Catalina, so it isn't a good idea to run it if your computer is compatible with newer operating systems. However, you can erase your hard drive and reinstall the operating system that the computer originally came with. Alternatively, you could restore the computer with Time Machine backup.
Conclusion
By now, you should have been able to get a copy of an old version of macOS. It's also a good time to mention that you should always create a Time Machine backup. That way, you can easily go back to the operating system that was running at the time of the backup.
Also worth mentioning is that you can't install operating systems on an unsupported computer without a workaround. Meaning you can't install macOS Catalina on a computer that came with Big Sur. Instead, you can only go forward, but even then, Apple only supports computers with new operating systems for about five years.
It is possible to install different versions of macOS on an unsupported computer, but you may be putting it at risk if the operating system no longer receives updates. In addition, Apple is not guaranteed to continue to make its older operating systems available.
About Christopher