This site contains affiliate links. As an Amazon Associate, We earn a commission from qualifying purchases at no extra cost to you.
Imagine this: you are set to blast your favorite tunes on your MacBook Pro, but you hear this annoying crackling sound instead.
Don't throw it out just yet, because we have tried out a few things that might fix the issue.
MacBook Pro is an exceptional device, but this annoying issue with the speaker can be a huge letdown. So, we have created this list of methods you can try to fix the speaker issue.
This isn't the first time a Mac has faced such an issue with their speakers; multiple users complain about it on the Apple forum for their Mac Studio Display.
In fact, a decade ago, similar issues were noticed on certain versions of Mac. If the errors are minor, we can easily fix them with a few steps and might not require help from Apple support.
Hey, I am Kanika, and here we will be learning all the methods to fix our MacBook Pro speakers also the reason behind these errors. Keep Reading!
How to Quickly Fix MacBook Speakers Crackling? [Best method]
The most effective method is to simply update your macOS. Since Apple recognizes these issues, they bring bug fixes through these software updates. Hence, go to the Apple menu on the top-left corner of your desktop. Open System Settings and click on Software Update. You can now choose to update your system instantly from here. Once the system restarts, you can check if the speaker issue has been resolved.
The above method works every time for any issue you may encounter on your system, or even a simple restart works too. But there are other methods you can also try out if the above ones do not fix the speaker issue.
Why are my MacBook speakers crackling? [Reasons]
Before we can discuss the different methods to stop the crackling sounds on MacBook speakers, it is necessary to know the reason behind it first. Here are a few of the reasons behind such issues with your MacBook speakers.
Software Issues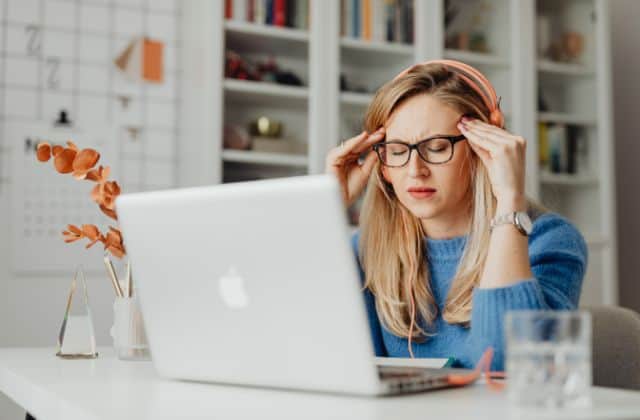 If your MacBook's audio driver or software is not up-to-date, it can cause speaker problems. Moreover, it also happens due to the interference of other software or apps you currently use or have installed recently.
Dust or Debris
Due to prolonged use, dust or debris will likely accumulate on your Mac speakers, causing a crackling sound.
Damaged Speakers
If you have dropped your Mac or damaged your speakers by any chance, they will need instant repair. It might have been a small fall, and you may not even see any damage on the outside.
However, internal damage could be why your speakers are making the crackling sound, so it's best to have them checked out by a professional.
Even if you are using external speakers and face the same issue, you may need to check the audio jack, as they may be damaged and thus causes the crackling sound. Sometimes, even a loose connection might be the reason for it.
Hence, you can follow the methods listed below to fix some of these software issues.
10 best ways to repair MacBook making crackling noise
After trying out several fixes, we were able to list some of them that worked for us and might help you too. If none of these work for you and your speaker is damaged, you might have to give it for repair.
Let us look at a few solutions to repair MacBook making crackling noise.
1. Checking your Sound Preferences
First, you must check whether your system or speaker has sound effects that may have been enabled accidentally. If yes, you can disable it and play any music again to check if the issue has been resolved.
Here is how you can check Sound Preferences:
Open the Apple menu from the top-left corner of your desktop.
Go to System Settings.
Select Sound from the list.
Check the option beside Alert Sound.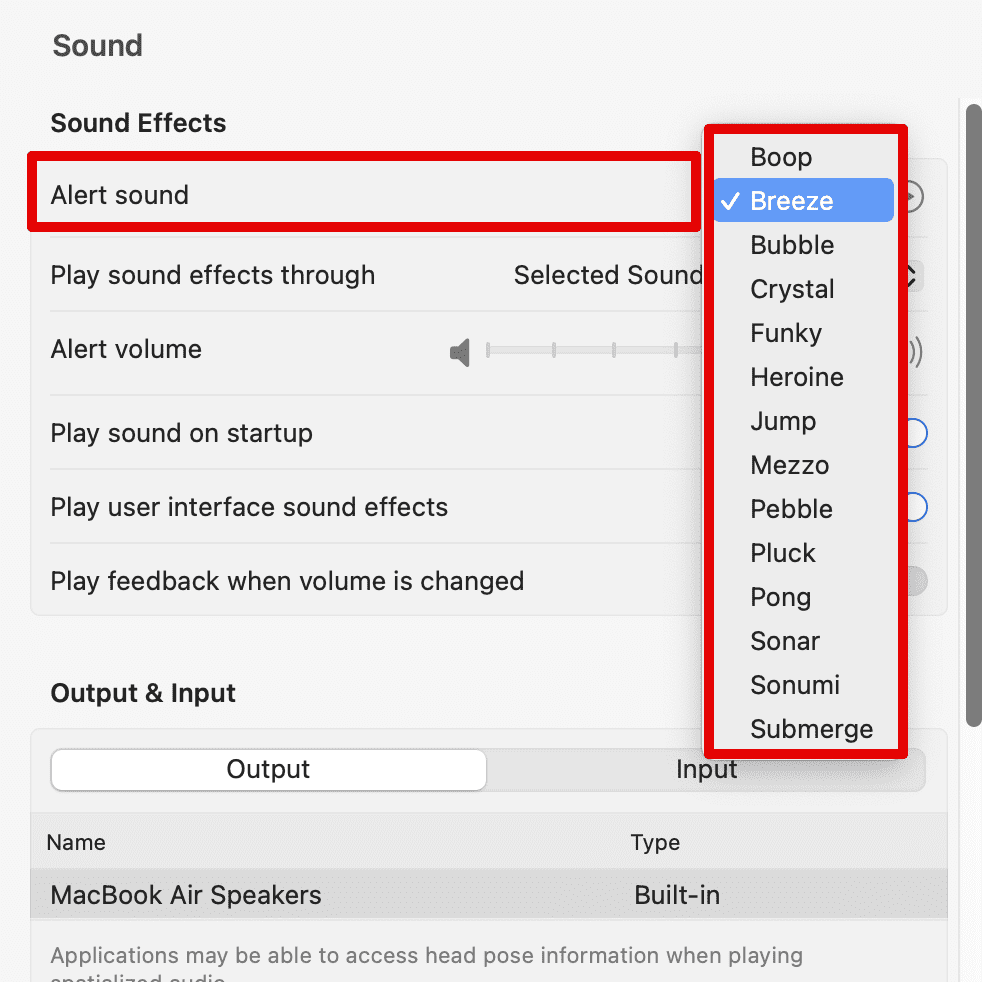 There are multiple alert sounds or sound effects that pop up every now and then on your system that you might mistake for crackling sounds. Hence, ensure you have checked all the effects and fixed them by toggling off the option beside Play User Interface sound Effects.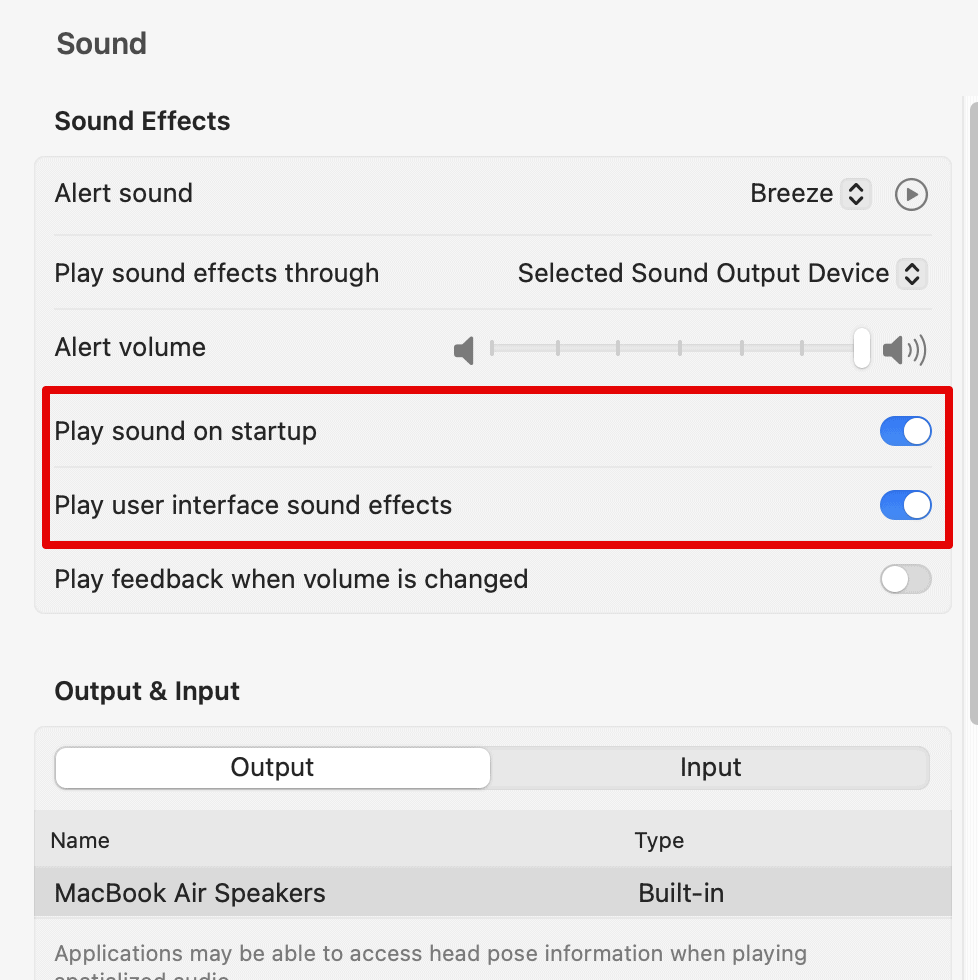 2. Reset NVRAM to fix MacBook speaker crackling
NVRAM is that part of a computer's memory that holds certain data even when the system or the power is switched off to the memory chips of your system.
Hence, resetting this part of the computer memory might fix the crackling sound on your laptop speaker.
Follow the steps below to reset NVRAM on Mac:
Shut Down your Mac.
Start it again and press Option + Command + P + R together.
Release the keys after pressing them for 20 seconds.
Once the system restarts, you can choose to change any settings stored on your system memory. The above steps only work for Intel-based MacBook Pro.
If you are using Apple Silicon-based Mac, the steps to reset the NVRAM do not apply here. Apple states that these steps are optional for M1 or M2-based Macs.
3. Kill Core Audio to restore sound on your Mac
If you are familiar with Terminal, it can fix multiple issues and problems on Mac through a simple command. We will use Terminal to kill the Core Audio on Mac and check if it fixes the crackling sound on the speakers.
Follow the below steps to fix the sound issue:
Open Spotlight Search by pressing Command + Spacebar.
Now, type Terminal and open it.
Type "sudo killall coreaudiod" and press Enter.
As soon as you do this, the Core Audio daemon will be reset, which might fix the speaker issue you have been facing. This not only works for the crackling sound but other speaker issues as well.
4. Roll Back your macOS Version
While we spoke about updating macOS software, you can also choose to roll back to a previous version.
There are a lot of times when a software version isn't stable enough and might have certain bugs that can interfere with your speaker. Hence, it might be better to downgrade to an older version.
You can downgrade to a previous macOS version in three ways:
1. Use a Time Machine Backup
To use the time machine backup, make sure you have created a backup of your current data before installing the older version on your macOS. Here is what you can do.
Connect a Time Machine disk to your Mac.
Now, restart your Mac. Press Command + R (Intel) while restarting.
On macOS utilities, go to "Restore from Time Machine Backup" and click on Continue.
In the next screen, choose Continue again.
Now, choose the source or disc for the backup.
On the next screen, you can select the backup you want to restore. In this case, the older version of macOS.
Keep following the steps to install the macOS.
2. macOS Recovery
If you own an Intel based macOS, this method is for you. Read through the steps given below.
Shut down your Mac.
Now, restart your system using the power button and hold Shift + Option + Cmd + R while the system restarts.
Your macOS will now enter Recovery Mode.
Here, choose Reinstall macOS and click on Continue.
Follow the steps on the screen and choose Install.
Your Mac will now start in the older macOS verison. Once everything is done, you can get your data back from the Time Machine Backup and start browsing again.
3. Creating a Bootable USB Installer
Another method you can use is to create a bootable USB installer and then try installing macOS. You can use this if you do not have any Time Machine Backup.
Prepare the External Drive
Plug in the hard drive on Mac.
Now, go to Disk Utility through Spotlight Search.
Choose the Disk you inserted, and now click on Erase.
Enter the name of your disk and choose a format between Mac OS Extended or AFPS.
Click on Erase to proceed.
Once done, you can now move on to downloading the preferred macOS version from the official Apple site. Here, you can choose between Monterey, Big Sur, Catalina, and other old versions. Before that, you need to check the system requirement for these.
Create Your Bootable Installer
Connect the formatted disk on your Mac.
Open Terminal through Spotlight.
Enter the command given below and press Enter.
"sudo /Applications/Install\ macOS\ Monterey.app/Contents/Resources/createinstallmedia –volume /Volumes/MyVolume"
You can replace the Monterey.app with other old verison name as needed, such as Big\ Sur.app, etc. Also, you can replace the word "MyVolume" and write the name of the disk you have chosen.
Write your Mac password and hit Enter.
Wait for a few seconds for the process to complete. Once you see Done on the screen, the process is done. Quit Terminal and then eject your disk.
4. Install macOS Using the bootable drive
Lastly, we will be using the installer we created to install the macOS on your system.
Insert the Bootable Installer on your Mac.
Now, Restart your Mac.
While restarting, press Option/Alt (Intel-based Mac).
Select the external drive as your startup disk to enter the Recovery Mode.
Or press the Power button (Silicon-based) while restarting. Select Options to enter Recovery Mode.
Choose Disk Utility and click on Continue.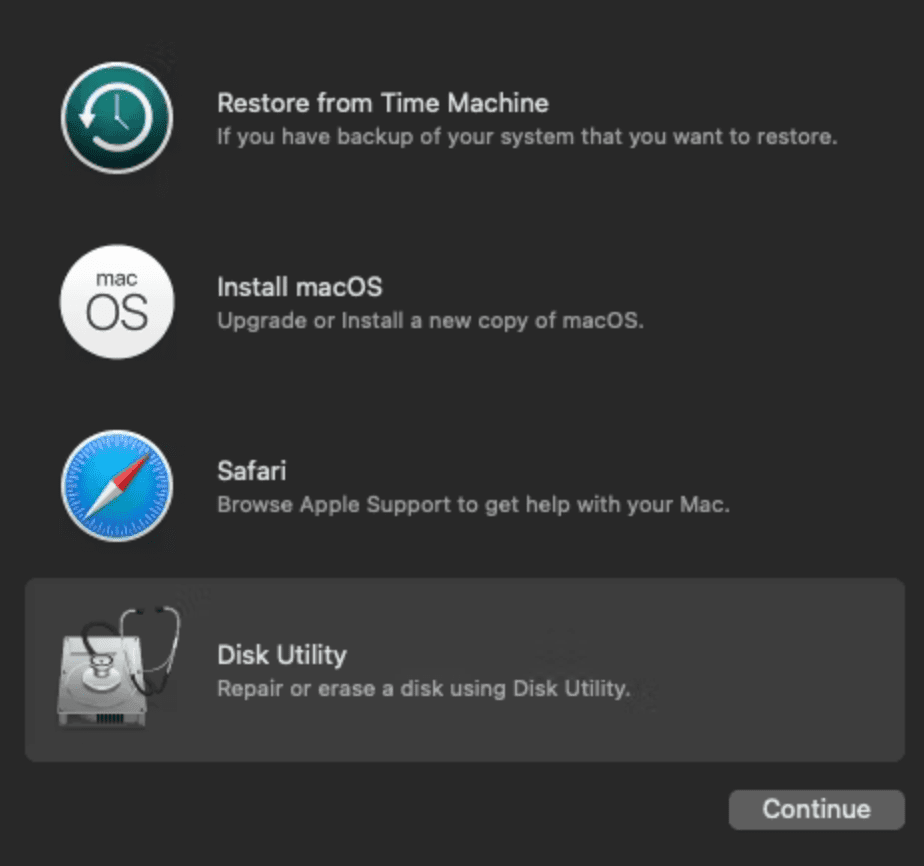 Select the startup disk and erase all the data from it. Restart your Mac.
Again, press Option (Intel-based) or press the Power button on the Silicon Mac to open Startup Manager.
Here, USB as a bootable installer and press Enter.
Once the bootable installer loads, you can then choose to Install macOS.
Follow the on-screen instructions, and then you can use the older version of your Mac to fix the crackling speakers on your MacBook Pro.
5. Restarting your Mac
Apart from the abovementioned methods, you can do the simplest task – restarting your Mac. It might seem like a basic action, but it always works for even the smallest issue or huge software problem. Here is how you can do it.
Go to the Apple menu by clicking on the Apple icon on the top-left corner of the desktop.
Click on Restart.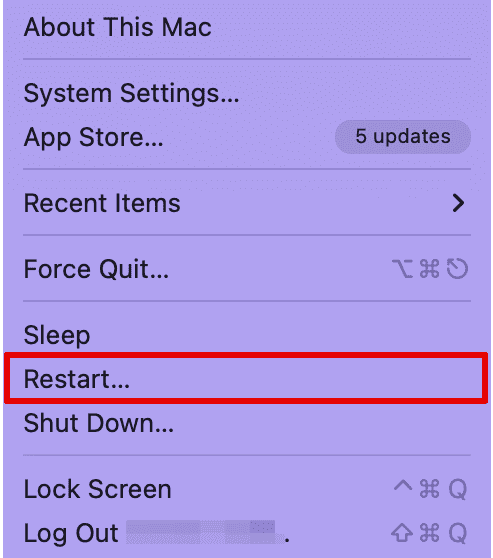 Make sure to save all the files or projects you have been working on before restarting the system. Wait a few seconds for the system to restart, then check the speakers again.
6. Use a Different Audio or Music Software
Since your Mac might have multiple music software such as GarageBand, Music, QuickPlayer, etc., the software on which you're playing music may have certain bugs.
Hence, switching to another software and checking if it is a major software issue or a speaker problem is better.
You can play a YouTube video or music directly from the browser to confirm this.
7. Making sure your Mac is up to date
Update your macOS Software to the most recent version. While you might be okay with using an old version of the software, outdated software isn't always compatible with certain drivers or apps on your system.
Hence, you need to update your system asap. Here is how:
Open the Apple Menu and go to System Settings.
Now, go to General and open Software Update.
Choose Install if you have an update.
Wait for a few minutes, and the system will start installing updates. It will then restart and will eventually resolve your speaker issue.
8. Running Apple Diagnostics
We have mostly spoken about the software issues by now, but it could again be a major hardware issue that's left unaccounted for. This is where the Apple Diagnostics feature comes in.
It helps to identify any hardware issues your system might be facing and even helps provide the right solution. Follow the steps below to run the diagnostics.
Also, shut down your Mac and ensure all the devices connected to it are unplugged.
For Apple Silicon
Press the power button to start your Mac.
Keep pressing the button until you see a Gear icon that says Options.
Now, choose Command + D on your keyboard.
For Intel Mac
Press the power button to turn on your Mac.
Now, keep pressing button D from your keyboard.
Release the button when you see a progress bar or when asked to choose a preferred language on the screen.
Both the series of steps above will start diagnosing your system. You can see the progress bar on the screen.
Once the above process is done, you can see the results on the screen and follow the process to fix the detected error.
Here are a few things you can try from here:
Press Command + R to run the test again.
Press R or Restart to restart your Mac.
Press S or Click on Shut Down below to switch off your Mac.
Lastly, you can click on Get Started to check out some service or support options Apple provides.
9. Rebooting your Mac in safe mode
Although restarting your Mac works most of the time, sometimes it does not. Hence, you can try out rebooting in Safe Mode. The processes for both Intel and Silicon-based Macs are different.
For Silicon-based Mac
Go to the Apple menu and shut down your Mac.
Press the power button until the Startup options window appears on your screen.
Choose Volume.
Hold the Shift button and click on Safe Mode. The system will now restart in Safe Mode.
For Intel-based Mac
Restart your Mac.
When the system restarts, press and hold the shift button.
Log in to your Mac.
You might be asked to log in again. Once done, you are now in Safe Mode on your Mac. Here you can try checking your speakers to see if it works fine.
10. Change the Sample Rate of Audio
Have you tried changing the sample rate of audio yet? If you haven't, well, this is something you might want to try since it can fix the crackling sound you have been hearing on your MacBook pro speakers.
Here is how you can change the sample rate of audio:
Press Command + Space on your keyboard to open Spotlight Search.
Type Audio and open Audio MIDI Setup App.
On the app, choose MacBook Pro Speakers.
Bring down the drop-down menu on Format.
Choose a different frequency other than the one set to default.
Below that, adjust the slider for Balance and Primary and set them to 0.5.
Now, close the app and attempt to play any audio file to check if the MacBook Pro audio crackling has disappeared.
Conclusion
We hope you were able to fix your speakers' crackling issue using one of the methods listed above. Generally, most issues can be fixed by a simple restart or software update, so instead of trying the harder methods first, try doing these. If they don't work, it might be time for you to spend some time with your device and do one of the other methods listed.
Also, if you need a different method, it is always best to ask Apple Support on a live chat or by taking your system to a store.
If you liked this article, share this article with your friends and check out our website for more. Feel free to reach out to us any time if you have any questions!
About Kanika Modi