This site contains affiliate links. As an Amazon Associate, We earn a commission from qualifying purchases at no extra cost to you.
Network issues, app glitches, and system failures can prevent FaceTime from running on your MacBook. FaceTime integration into the OS also makes it easy for bugs to affect it. Easy solutions like reconnecting to the internet, updating the software, resetting the date, restarting the app, and other simple fixes can eliminate this issue in no time.
So, let's explore these fixes to restore FaceTime to its working condition.
How Do I Quickly Fix FaceTime Not Working on My Mac?
To fix FaceTime problems, restart it by double-clicking the app icon in the Dock Menu and clicking Quit ( Quit FaceTime ). If it doesn't work, go to the Display Menu, and Force Quit a Mac app. Once done, re launch FaceTime and log in with the same Apple ID you use for your iPhone.
If restarting the app or device doesn't work, opt for a soft reboot. For this, go to Menu and click the Restart button. Relaunch the FaceTime app after restarting to check if it works.
FaceTime Not Working: Methods to Fix the Problem
Before trying any solution, check the stability of your Wi-Fi and if it's working on your Mac. If FaceTime still doesn't work, try the following quick and easy fixes.
Method 1: Set the Time and Date
Incorrect time, and date setting on your Mac can prevent FaceTime from working correctly. Here's how you can keep the same time zone for the Mac and FaceTime.
Click System Settings > General > Date & Time from the Menu in the left corner.
Toggle on the Set time and date automatically option.
To ensure your location's time zone is correct, enable Set time zone automatically using your current location.
Method 2: Check the Internet Connection on Mac and iPhone
FaceTime operates on Wi-Fi and cellular network. So, your iPhone and Mac need to have an active wi-fi network connection. Here's how you can check the Wi-Fi and cellular status and turn it on Mac and iPhone.
On the Mac: From the Apple Menu in the left corner, go to System Settings > Network > Wi-Fi. Now, check if it's connected to the internet.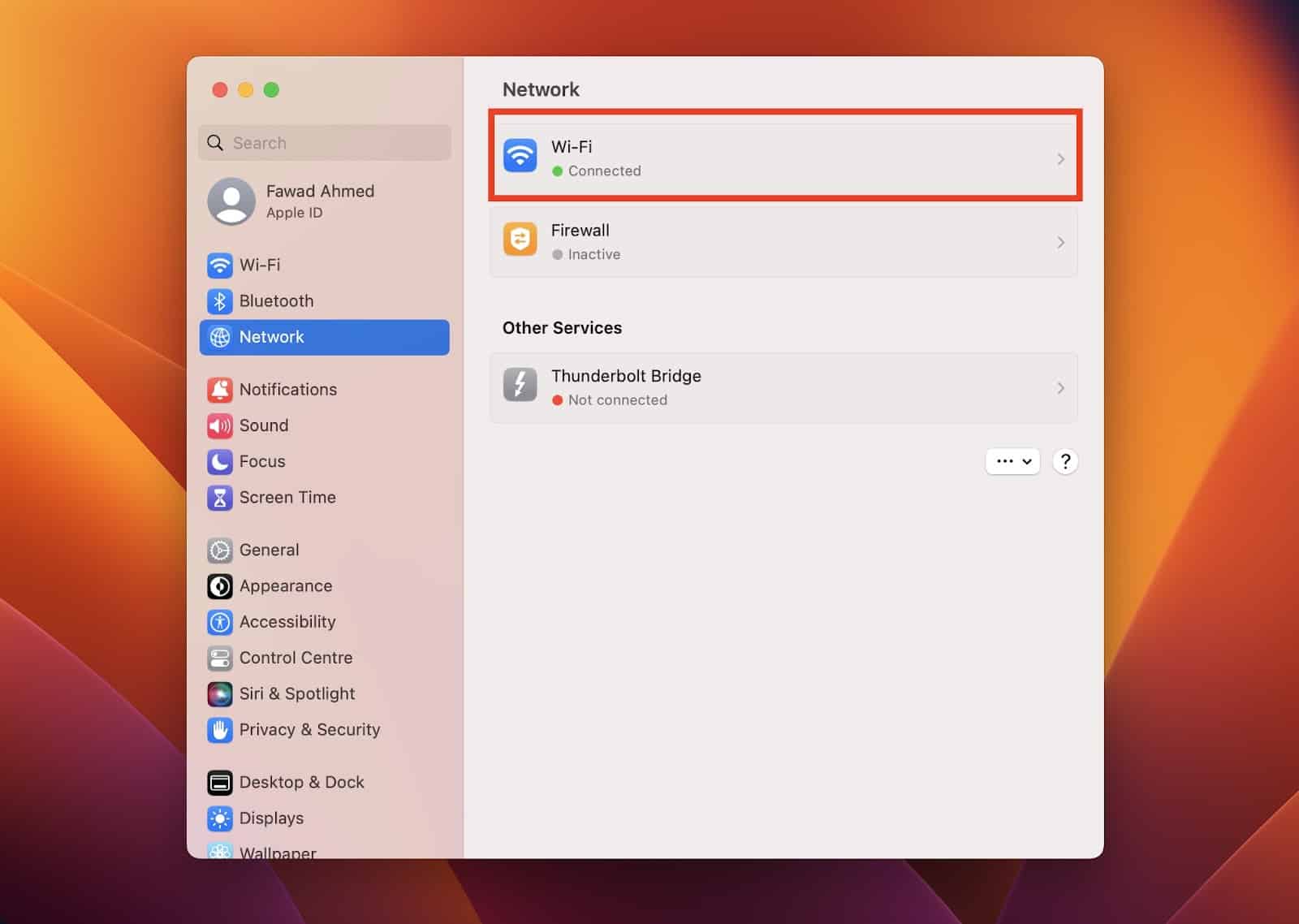 On iPhone: visit Control center > Wi-Fi. From here, connect to your home internet connection or enable the cellular data on your phone.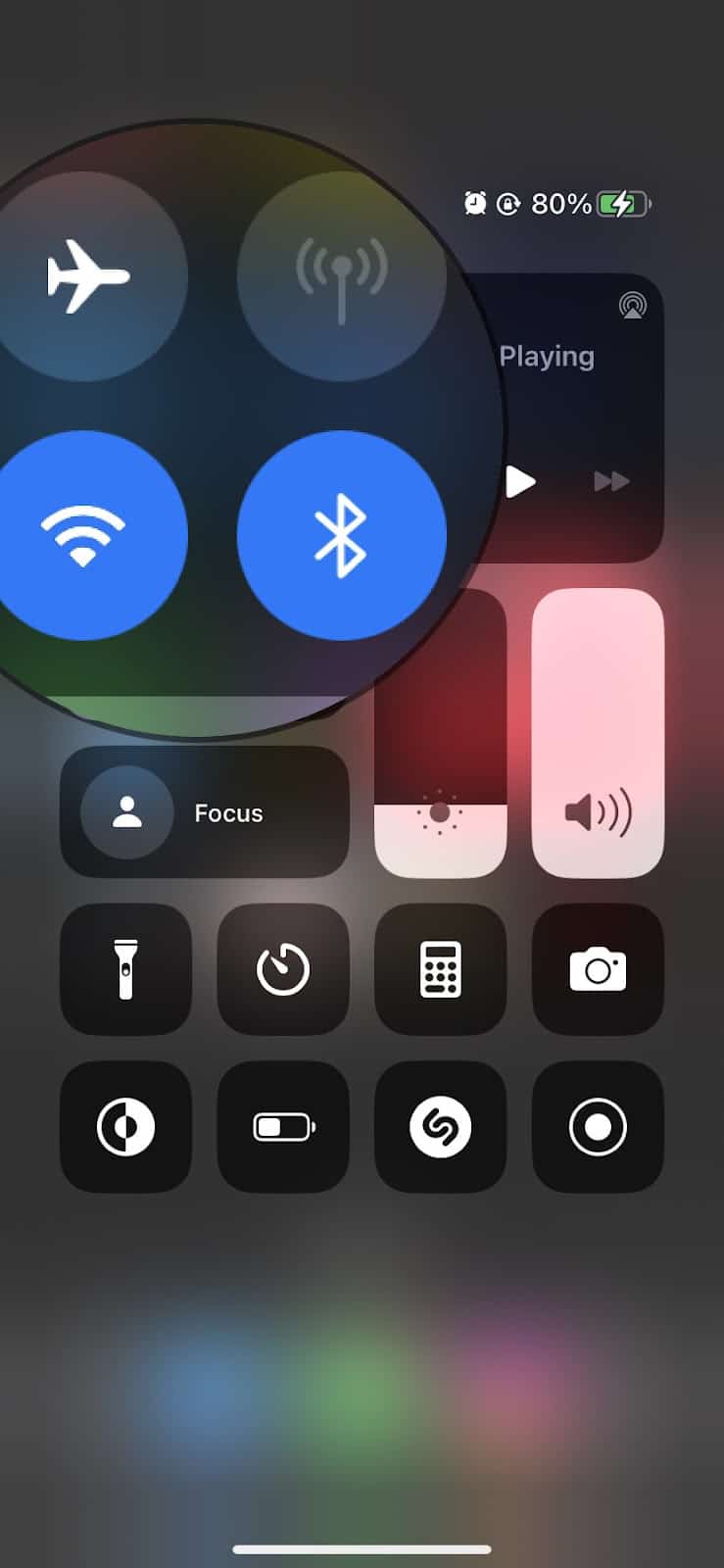 If you're using hotspot data to connect the iPhone to your Mac, check if the provider is compatible with FaceTime in your current region.
If you can't connect to the Hotspot Wi-Fi, open the phone and go to Settings > Personal Hotspot. Here, enable Allow Others to Join and enter the internet password on your MacBook.
Also, keep the data on. For this, go to Settings > Mobile Data and enable Mobile Data.
If you use Bluetooth to connect both devices for a FaceTime call, go to Settings > Pairing and link both devices.
Method 3: Check the Apple System Status
If the internet signals are working fine, check the Apple App Status from their support page. It is the simplest solution to connection problems for all inactive applications. Follow these steps to check the status of FaceTime:
Visit Apple Support.
From the list of applications, find FaceTime.
If you see a Green Dot, everything is fine. The yellow or red color means you need to relaunch the application.
This may be a region-specific issue if the app has a green dot and your FaceTime still doesn't work. Click the Outage Report Website to check if the entire location is experiencing a connection problem.
Method 4: Check the FaceTime Phone Number and Email Address
FaceTime can sometimes register a phone number or Apple ID logged in to other Apple devices. Due to this, FaceTime may stop working on your Mac. Checking if your iPhone and Mac have the same login information can help eliminate this issue. Follow these steps to check the FaceTime phone number and email address:
On Mac, open the FaceTime app and click Settings by clicking the FaceTime in the top left corner. Here, you'll see the registered information on Mac.
On the iPhone, click Settings > FaceTime > Phone Number and Email.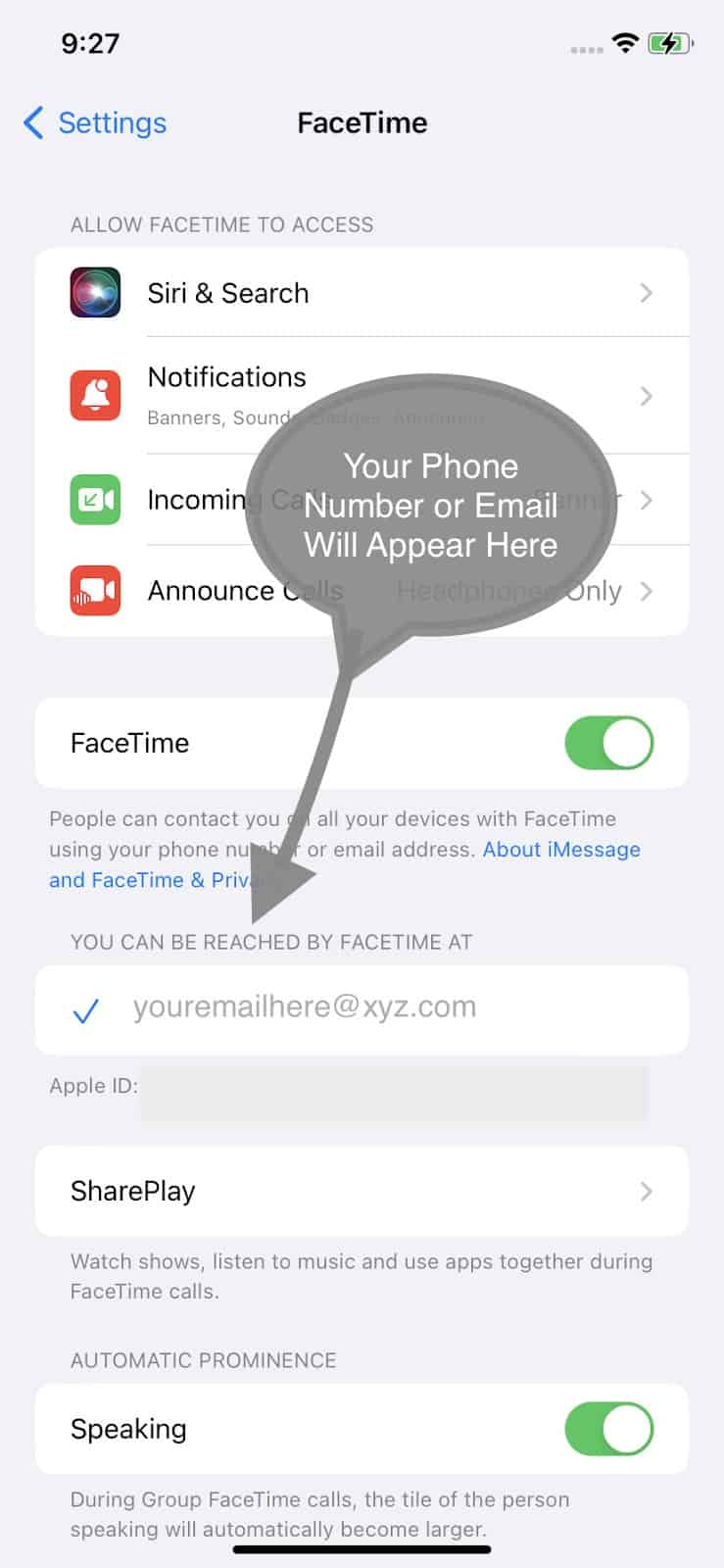 If both devices have different sign-in details, change them as per your iPhone. To do this, navigate to settings, scroll down, and select FaceTime.
Now touch your Apple ID as shown in the picture.
A new window will pop out with the option to Sign Out. Sign back in with the correct email address and click Verify.
You'll get an email with a Verification Link that you can click to verify your information. After verification, both devices will have the same information, and the app should work.
Method 5: Check the Microphone and Camera Settings on Your Mac
Another reason why FaceTime calls are not coming through is because of camera or microphone issues. Here's how you can check your Mac's microphone and camera settings:
For the Microphone: go to Apple Menu and click System Settings > Sound > Input. Adjust the sound input and see if the scale rises when you speak.
For Camera: Open any app that utilizes a video function (Skype or WhatsApp). Check if it records or shows video. If not, restart the app and check again. Also, the green light on your Mac's camera turns on when it's working.
Method 6: Update the FaceTime App and Mac Software
It is crucial to update the app for regular maintenance. The app may not connect if you and the call recipient don't have the same version. So, follow these steps to update the FaceTime app on your iPhone:
Go to the App Store on your iPhone.
Click the profile icon at the top right of your screen.
Scroll down and check if FaceTime requires an Update.
It is equally important to keep the Mac software updated so all the apps, including FaceTime, work smoothly. Here's how you can do it:
For system updates, go to the Apple Menu and click System Settings > General > Software Updates. Click Update All to install and download the updated features.
Method 7: Delete the DNS Cache Data
DNS is the Domain Name System used to keep the IP addresses of the websites you visit. Its cache can corrupt and result in a number of network and connection problems. To delete the cache data, you must give a few commands through the Mac Terminal. Here are the steps to delete the DNS cache data:
Press the Command and Space keys to launch Spotlight. You will see a search box. Here, type Terminal.
Now, type sudo dscacheutil -flushcache; sudo killall -HUP mDNSResponder in the Terminal.
After this, enter your Mac password. Please note that you won't see it being typed on the screen.
Press Enter and it's done.
You can check out this article if you don't know how to undo on mac.
Frequently Asked Questions
Why does FaceTime work on my iPhone but not my Mac?
It is because you're using multiple Apple IDs. Use the same email address for FaceTime on both devices to eliminate this problem. To get the connection back on Mac FaceTime, click Preferences > Logout. After this, Sign In with the email you have on the iPhone.
Why are FaceTime and iMessage not working on my Mac?
Here are some reasons why these two applications may not work on your Mac:
– The cellular data or Wi-Fi is disabled.
– Different Apple IDs are being used on other devices.
– Third-party security software is blocking the network connection.
– Temporary service outage (you can check it from the Apple System Status).
Why is FaceTime not working on my Mac when my iPhone is off?
FaceTime cannot go through Mac when the iPhone is off because it doesn't have cellular service or internet from internet service provider. Since wi fi network is not enabled on the phone, it will not register calls made to your FaceTime. However, you can create a FaceTime call link and open it on the browser. 
Conclusion
If FaceTime is not working on your Mac, several fixes are available to resolve the issue. These include restarting the app, checking your internet connection, correcting the time and date, and checking the Apple system status. Also, you must ensure the FaceTime phone number and email address are the same on both your Mac and iPhone. One of these fixes should restore FaceTime to its working condition.
If all else fails, it may be a region-specific issue, and checking the Apple Support page or Outage Report Website can help.
We hope this article was informative and helpful to you. If you have any questions, feel free to contact us!
About Devansh Kamdar